Effective resource planning is crucial for project success, and the stakes are high for resource managers, project managers, and operations managers alike. The right software can be the difference-maker you've been searching for. 
So let's dive into an honest, detailed look at Retain—considered a top-tier resource planning software for good reason.
Our aim? To equip you with an educational, incisive guide to Retain's capabilities. Whether you're grappling with resource allocation or juggling complex projects, this article offers insights worth your time.
Why resource planning matters
Resource planning is the critical foundation that supports your projects, ensuring they run on time and within budget. Yet, many managers still struggle with inefficient systems or, even worse, a lack of any system at all.
❌Enter the challenges: 
missed deadlines

budget overruns

and wasted talent
These are the pitfalls that can derail even the most promising projects. That's why a robust resource planning system is not just desirable but essential.
So what is Retain's approach to tackling these issues? Keep reading to find out how the right software can make your life simpler and your projects more successful.
A look inside Retain
When it comes to resource planning, Retain stands out for its focus on solving real-world challenges. We're not just talking about a sleek interface or fancy buzzwords. Retain offers a suite of practical features and functionality that tackles the core problems you face daily.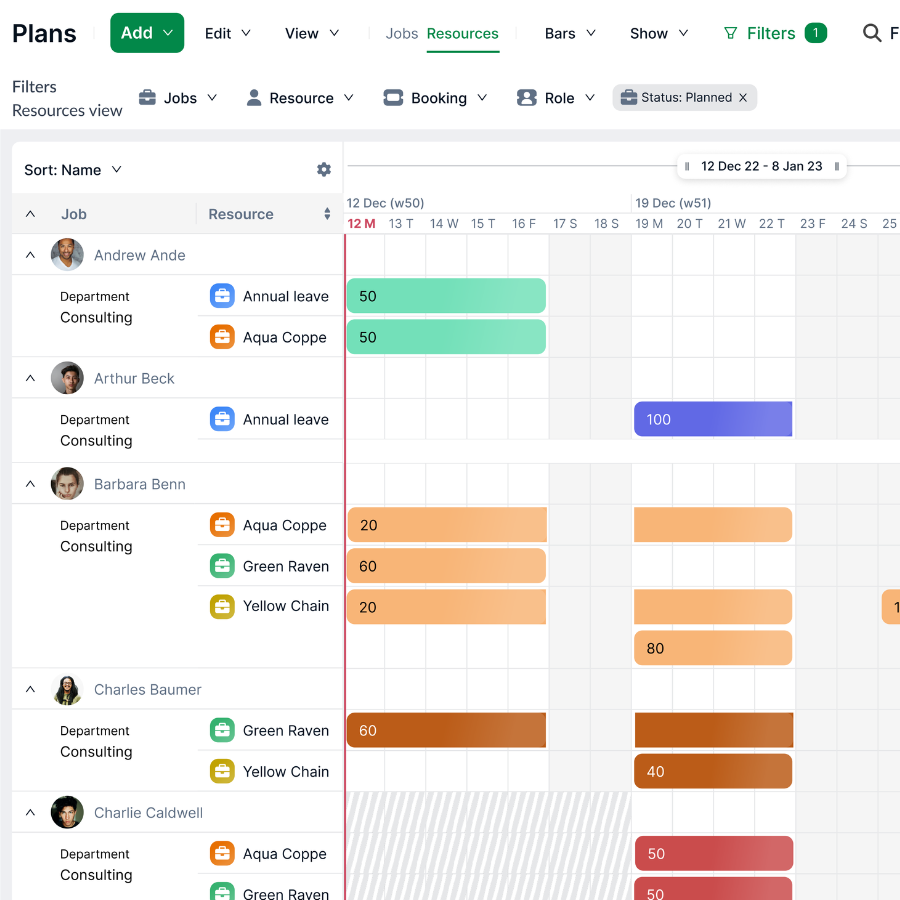 (Retain's platform allows you to plan and forecast resources in one place.)
For instance, real-time resource tracking gives you the ability to adapt to changes swiftly, reducing the risks associated with shifting deadlines or unexpected absences. And it's not just about the here and now; Retain's powerful analytics tools offer valuable insights, helping you make informed decisions for the future.
Coming up, we'll delve deeper into what sets Retain apart from the crowd. But for now, know this: Retain is built with your specific challenges in mind, offering tangible solutions for managers striving for excellence.
What sets Retain apart?
In a crowded market of resource planning tools, Retain distinguishes itself through a blend of robust functionality and user-centric design. Unlike most tools, Retain is built around the most important thing; your people. 
You won't find any one-size-fits-all solutions here. What you will find are features tailored to meet the needs of resource managers, project managers, and operations managers.
📌Guide your team in the right direction
Resource planning works best when everyone sees how resources are being allocated. Plan your team's utilisation to align your people, projects, and client budgets with client needs. 
🟩Easily schedule and visualise resources: Quickly see availability and accurately schedule resources with at-a-glance access to bookings, jobs, clients, and resources. 
🟩Model different scenarios to stress-test your plan: Improve resource forecasting and run what-if scenarios to see how changes in project timelines, resource availability, and budget impact your overall resource plan. 
🟩See real-time utilisation to make corrections sooner: Compare real-time forecasting to your resource plan to identify gaps and quickly make adjustments.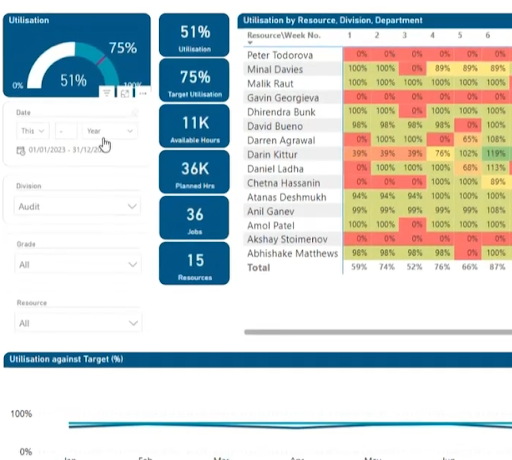 (Easily visualise real-time utilisation to make corrections sooner.)
📈Simplify planning and prioritise your highest ROI projects
Easily streamline project prioritisation. Retain helps you to break down resource planning requirements into a set of resource needs that your team fulfils to hit targets on time and on budget.
🟩Collect project requests remotely & asynchronously: Allow teams to submit resource requests through an online system accessible anytime.
🟩Focus resources on the projects that'll move the needle: Use data like ROI, client budget, and resource utilisation to prioritise high-impact projects.
🟩Staff projects accountably and measurably - Set clear project resource allocations and track them closely to optimise utilisation and throughput.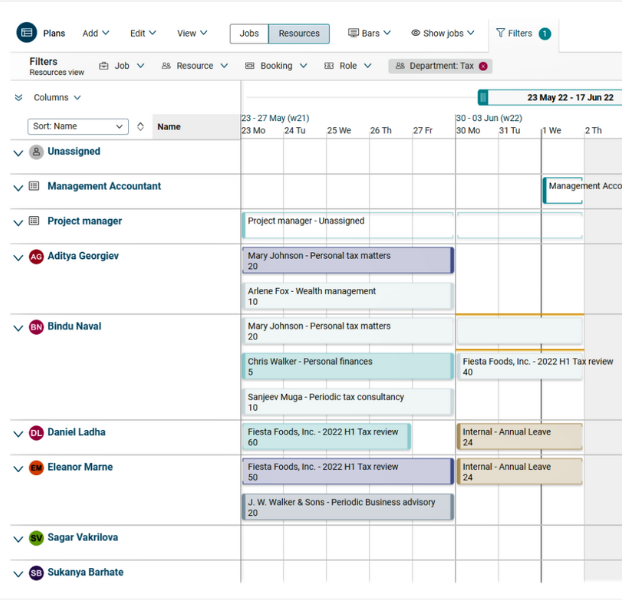 (Leverage simple scheduling, rapid resource planning, and effective time-tracking all in one tool)
🤝Work together to deliver projects on time and budget
Move faster by planning and tracking resources against your projects on one simple timeline. You'll never go back to messy spreadsheets or whiteboards again.
🟩Easily plan and track resources in one place: Get a calendar view of resource allocations across all projects to optimise planning.
🟩See the expected ROI and goal impact of every project: Link each project to strategic goals and quantify the expected business impact.
🟩Track utilisation and budget without jumping between tools: Monitor project budgets, actuals, and resource time in the same system.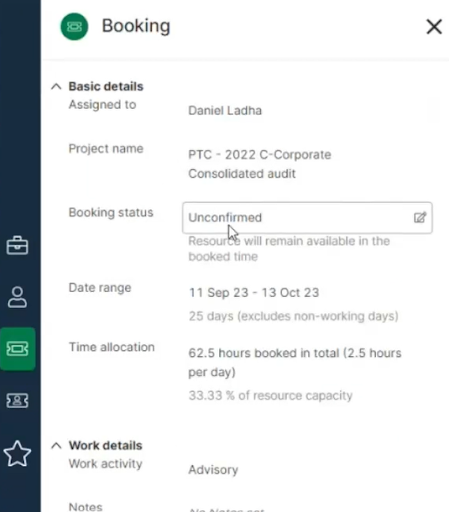 (When scheduling resources you can instantly see time allocation and % of resource capacity)
To sum up, unlike most resource planning systems, Retain keeps your resources front-and-center. With everything all in one place, Retain provides real-time insight on whether your resource plan is on track to hit your targets. 
Take client testimonials, for instance. Many of our users highlight the software's ease of use and the direct impact it has had on project timelines and budget adherence. 
"Retain International has provided a structured database that can keep track of several pertinent details and information about resources and jobs. It is a very powerful tool."
Project Manager, SpaceTec Partners
These aren't just accolades; they're proof that Retain solves real challenges with finesse.
So what's the secret? It's Retain's commitment to continually adapt and evolve, listening to user feedback to refine the platform, which we'll explore some more, next. 
AI-powered resource planning features and benefits
Resource managers often highlight the importance of real-time tracking, and with good reason. Retain's real-time tracking function allows you to pivot quickly, ensuring that your projects remain on course even when unexpected changes arise.
But the advantages don't stop there. Retain's powerful AI tools turn raw data into actionable insights. Here's how:
🟩AI-powered rapid resource planning: Retain allows managers to search for unassigned resources quickly, pinpoint specific skills, or view resource availability. Plus, AI algorithms recommend resources based on project requirements, skill sets, and availability, making the entire process quick, precise, and less manual. This ensures the right skills are matched with the suitable projects, enhancing service delivery.
🟩Smart resource matching: With Retain's AI capabilities resources are matched with projects based on their skills, certifications, experience, and availability. The system provides details of the match, explaining the suitability and criteria, making it simpler to find the perfect fit for a role or responsibility.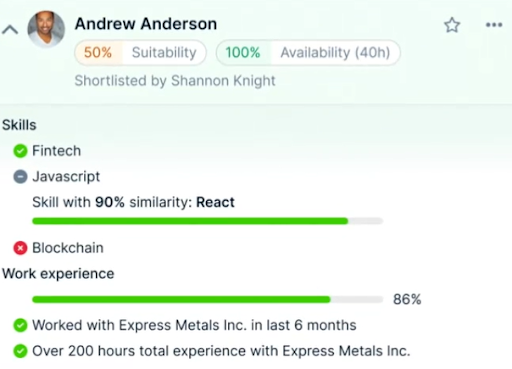 🟩Track time & billable hours: With Retain's Timesheets feature, resources can log their time against projects, and the system calculates billable hours for clients. This provides instant access to project performance and aids in keeping projects within budget, enhancing business management.
🟩Pinpointing the right people: Retain makes it easier to match people with projects that suit their skills, certifications, experience level, and availability. It provides access to up-to-date personal profiles, making it simpler to find a qualified resource for a specific role or responsibility.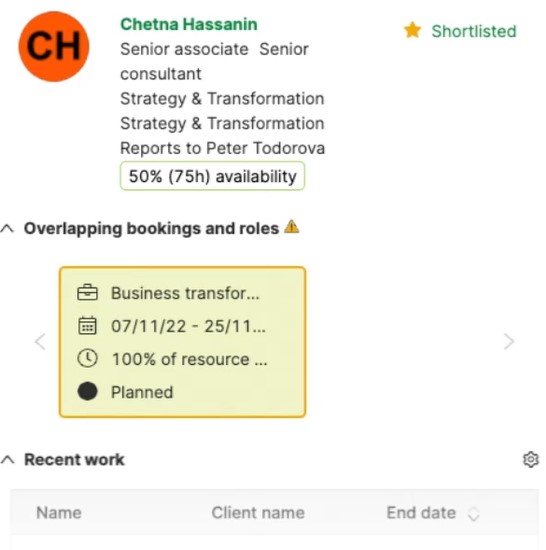 🟩Digging into the details: For data-driven decision-making, Retain offers a suite of flexible reports and dashboards using Microsoft Power BI. With a few clicks, you can create your own dashboard, visualising availability and utilisation, spotting trends, or identifying potential bottlenecks.
🟩Doing more with data: Retain also enables integration and automation, bringing together disparate systems to save time. By integrating data from across your organisation, including CRM and HR systems, Retain provides a single, comprehensive view of your business and its people.
🟩Continuous learning: AI learns from user feedback and data patterns, fine-tuning recommendations and resource allocation strategies over time. This learning process ensures the system's increasing effectiveness in catering to your unique resource management needs.
Next up, we'll share a compelling case study that demonstrates the real-world impact of using Retain for resource planning. 
Case Study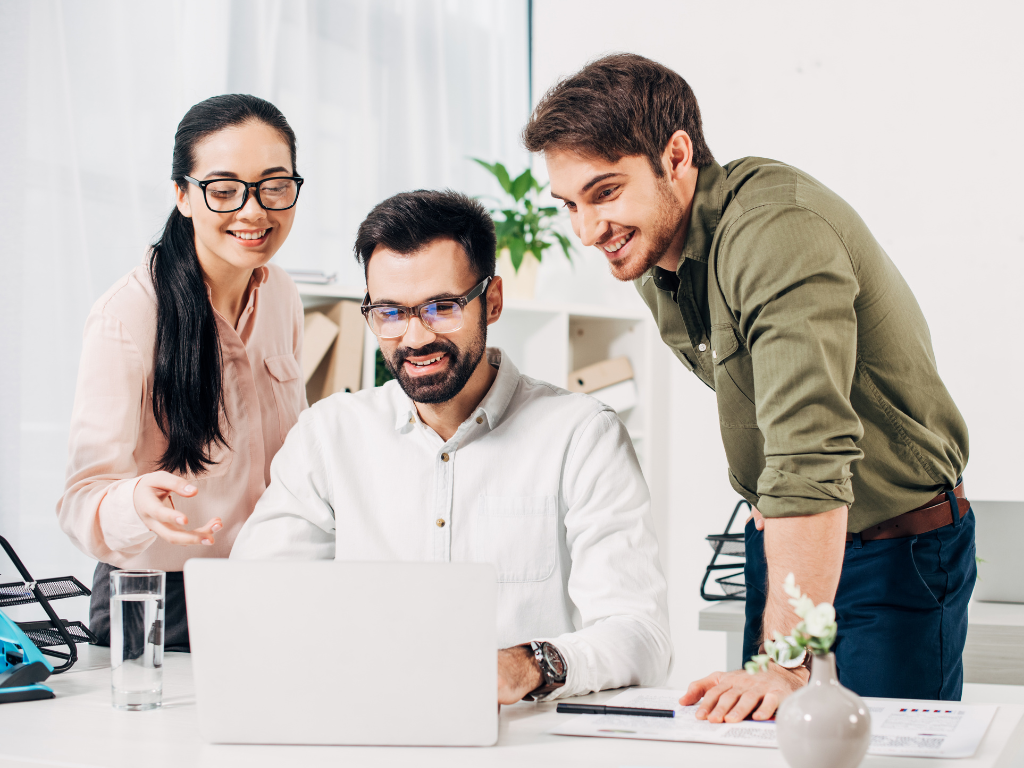 To truly grasp the impact Retain can have, let's consider a real-world example. 
BPM LLP is one of the US's 40 largest public accounting and advisory firms. Their global workforce comprises over 1200 professionals. They doubled in size in the last five years, and spreadsheets and manual tracking just weren't cutting it.
After implementing Retain, they experienced a 35% reduction in manual processes within the first quarter. Even more telling, they drastically reduced the hours previously spent on manual tracking by 100's of admin hours, freeing up managers to focus on strategic planning. This also allowed BPM to make faster decisions when planning resources. 
The key takeaway? Retain isn't just a tool; it's a solution designed to address the complexities you face daily as a manager. 
📗You can read the full customer story here.
In our next section, we'll tackle some frequently asked questions to further deepen your understanding of the platform.
Frequently Asked Questions
While Retain offers an extensive range of features, it's natural to have queries before diving in. So let's address some of the most common questions that resource, project, and operations managers often ask.
Is Retain scalable? 
Absolutely. Whether you're a small business or a large enterprise, Retain scales to meet your needs.
How secure is my data? 
Security is a priority. Retain uses industry-standard encryption methods to ensure your data stays safe.
Is training available? 
Yes, we offer both online tutorials and one-to-one training sessions to get your team up to speed.
These questions barely scratch the surface, but they offer a starting point for those considering Retain. If you have more queries, feel free to reach out. We're here to help.
Next, we'll wrap up with some key takeaways and final thoughts on Retain as a comprehensive resource planning solution.
Unlocking operational excellence: Your next steps with Retain
So, we've explored the capabilities of Retain—from its strong focus on solving real-world challenges to its AI features designed for accurate and rapid planning. By now, you should have a good grasp of how Retain can not only ease but elevate your resource planning tasks.
In a competitive landscape where efficiency and agility are key, Retain proves to be more than just software. It's a partner in operational excellence.
Our final point? We invite you to dive deeper. Book a demo for a hands-on understanding.