On-demand resourcing for a changing world
Attracting and retaining the best talent, streamlining operations and embracing hybrid working is a struggle with traditional tools. That's why we created a cost-effective, next-generation resource planning solution designed for modern business

OUTSTANDING CLIENT EXPERIENCES
Retain Cloud enables you to manage your resources across multiple teams, with multiple skills across different locations and time zones for faster demand fulfilment, improved demand planning and exceptional client experiences.

PROFITABLE BUSINESS GROWTH
Work faster with access to a single, real-time view of all your resources, connecting key sources of information across your business, improving the tracking of billable utilisation and enhancing planning with scenario modelling.

ATTRACT. RETAIN. DEVELOP
Seek out the best new talent in an unbiased, inclusive and transparent way while keeping hold of existing staff and boosting training ROI through enhanced engagement and individualised career development support.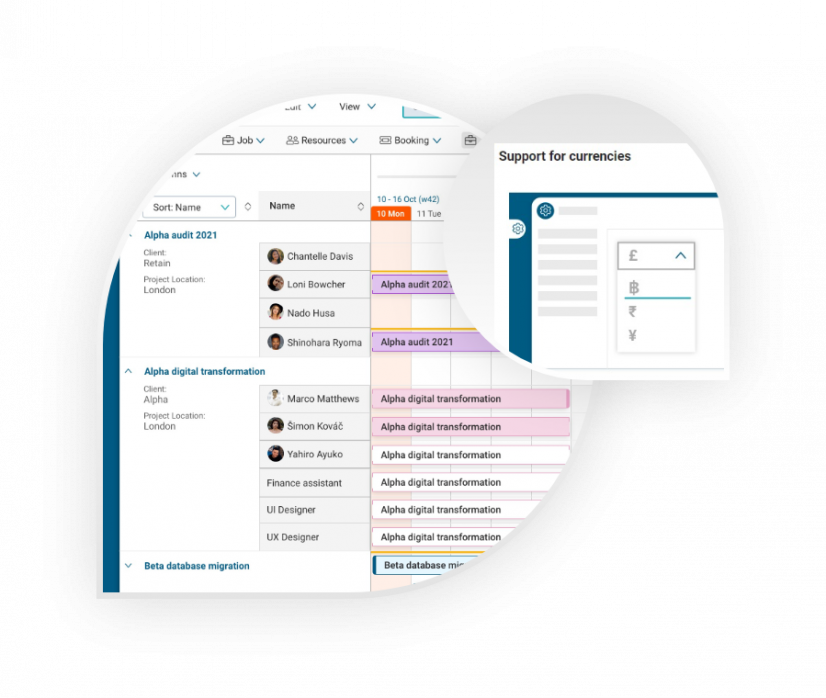 SIMPLE, SPEEDY SCHEDULING
See more with a single pane of glass
Schedule new client resource requests quickly with at-a-glance access to your bookings, jobs, clients and resources. It's easy to check availability and capacity across your organisation as well as add, edit and delete bookings and jobs using a single, comprehensive view.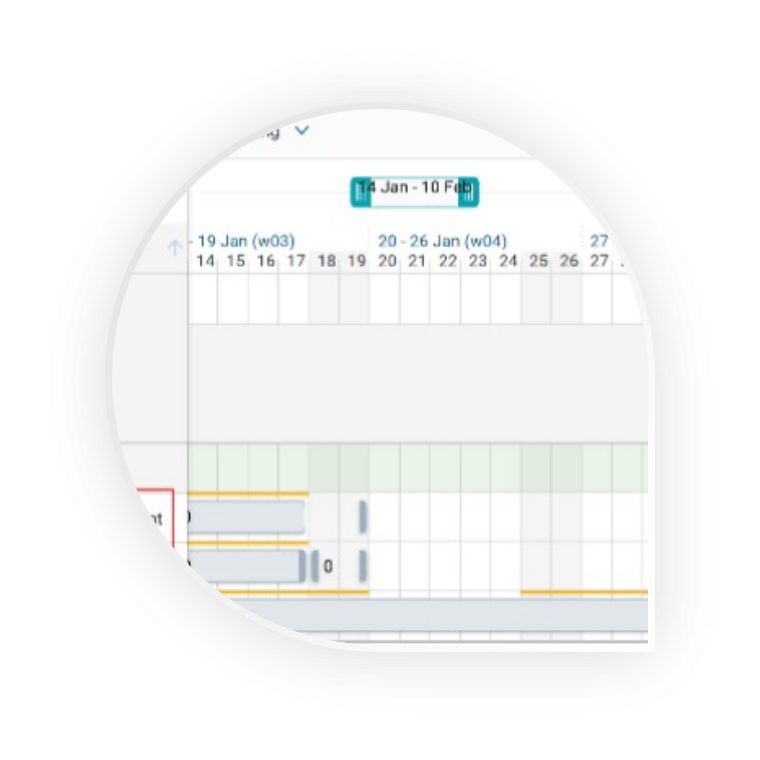 RAPID RESOURCE PLANNING
Improve service delivery with the right skills on the right project
Want to know who is available and when to ensure you choose the right resources for the job? Retain enables you to quickly and efficiently search for unassigned resources, seek out specific skills, or view resource availability.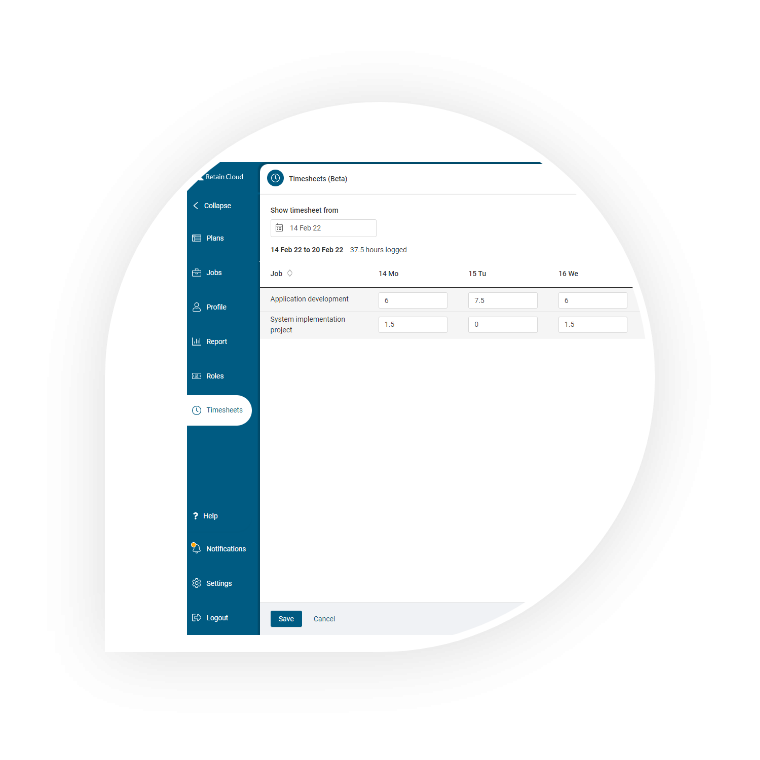 TRACK TIME & BILLABLE HOURS
Instant access to project performance
Managers are able to track if a project is running to budget.  Using Retain Timesheets  resources can  log their time against projects and the system will calculate billable hours for clients. This helps with the overall running of the business.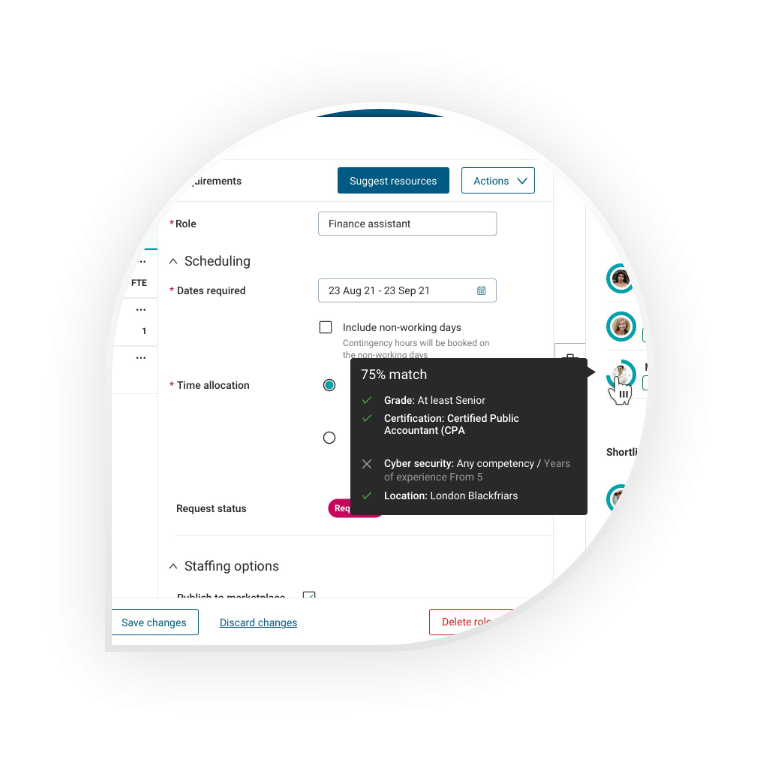 PINPOINTING THE RIGHT PEOPLE
Quickly find qualified resources
Match your people with the projects that suit their skills, certifications, experience level and availability with access to up-to-date personal profiles that make it easier to find a qualified resource to take on a specific role or responsibility.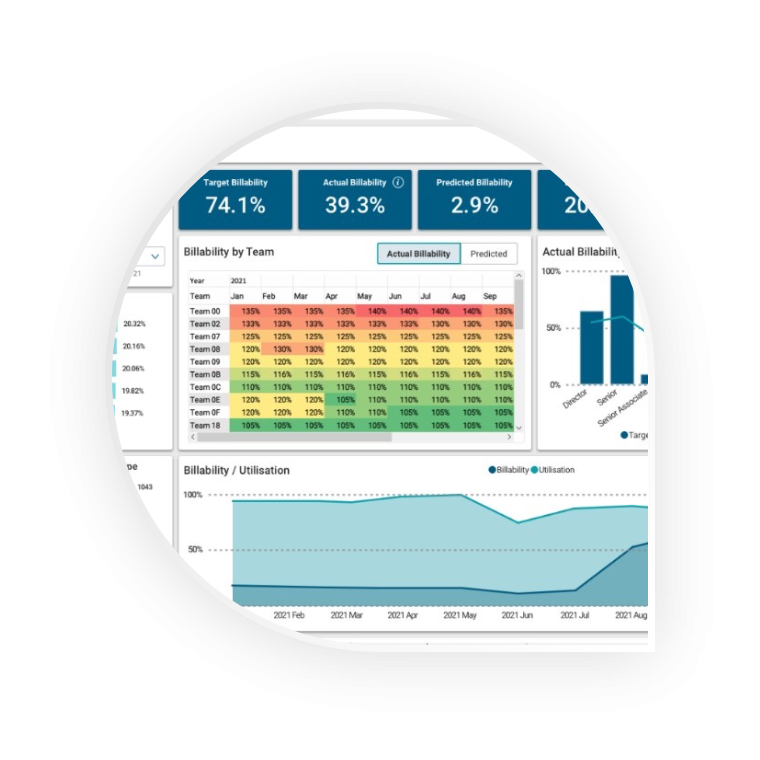 DIGGING INTO THE DETAILS
Improve data driven decision-making
Retain features a suite of flexible reports and dashboards using Microsoft Power BI.  Within a few clicks you can create your own dashboard, enabling you to visualise availability and utilisation as well as spot trends or identify potential bottlenecks.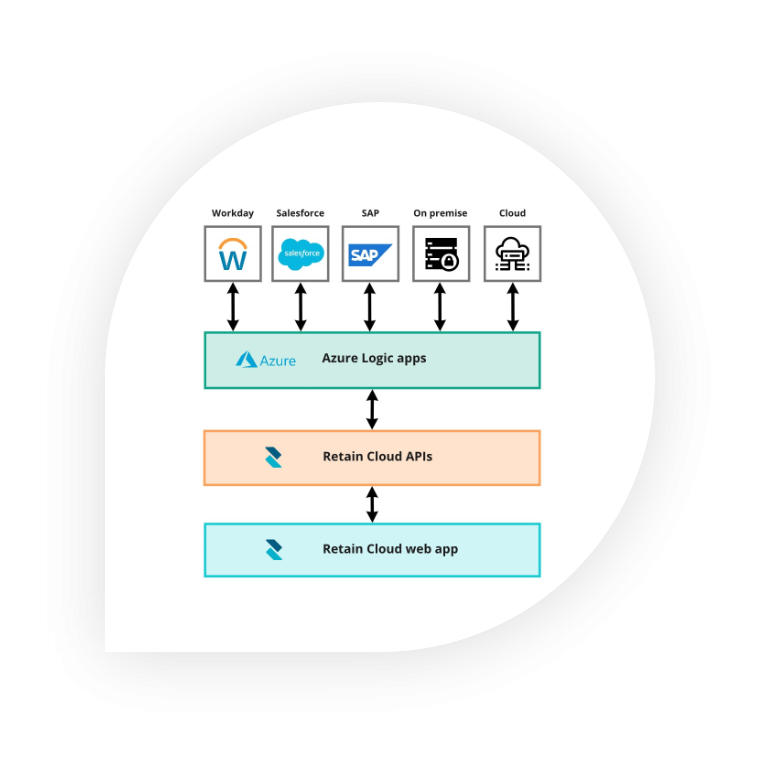 DOING MORE WITH DATA
Unlock integration and automation
Bring together disparate systems to save your people time. By automating processes and integrating data from across your organisation, including CRM and HR systems, you can access a single, comprehensive view of your business and its people.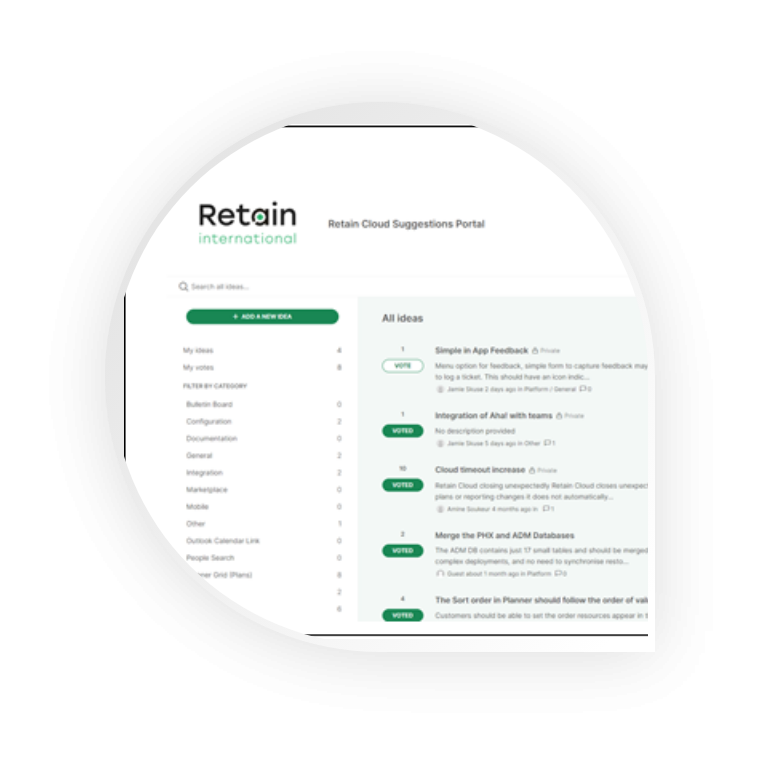 ACTIVELY LISTENING TO CUSTOMERS
Benefit from continuous product updates
We listen to our customers through ongoing user experience research. Our new Ideas Portal allows customers to suggest and vote on new product ideas.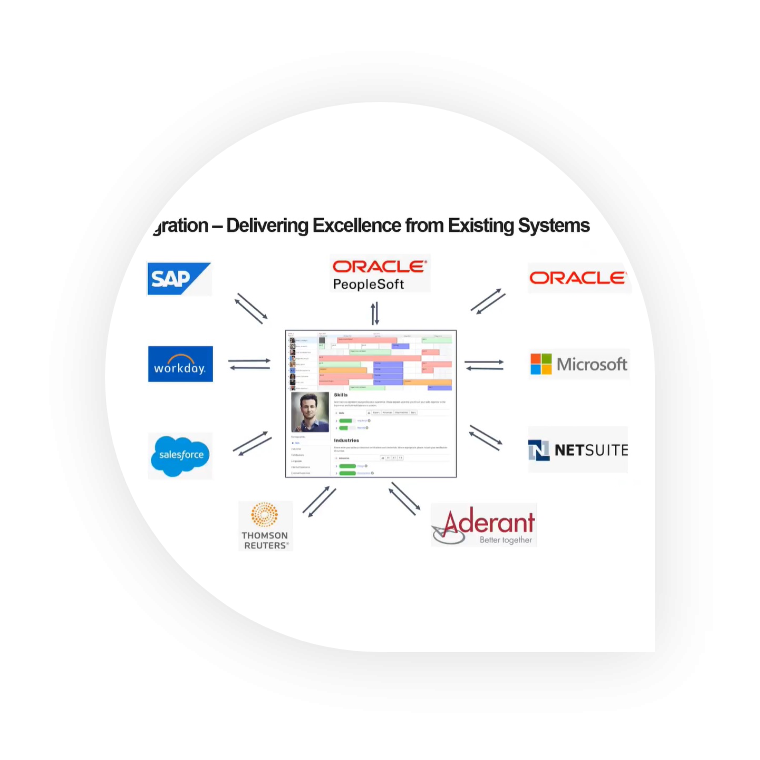 SCALABILITY, STABILITY AND SECURITY
Benefit from robust cloud architecture
Retain works closely with Microsoft and has a strong technical team with significant experience. Maintaining best practices in architecture and design, including our AI and machine learning technologies, we leverage multiple global data centres to ensure high availability.
MANAGE DEMAND. MAXIMISE PROFITABILITY
Meet Retain Cloud
Retain provides everything your business needs to transform scheduling, planning, forecasting and reporting to deliver superior customer and employee experiences
Features
Capacity Management

Project Tracking

Reports & Dashboard

Resource Allocation & Planning

Resource Request

Resource Scheduling

Skills Alignment to Projects

Third-Party Integrations

Timesheets

Utilization Reporting

Workflow Management
Features
Employee Database

Employee Portal

Employee Profiles

Reporting & Statistics
Features
Audit Trail

Data Import/Export

Document Storage

Real-Time Data

Reporting & Statistics

Reporting/Analytics

Role-Based Permissions
Features
24/7 (Live Rep)

Email/Help Desk

Knowledge Base

Phone Support
Helping space-tec take their clients into space
Retain International has provided a structured database that can keep track of several pertinent details and information about resources and jobs. It is a very powerful tool.
Project Manager
SpaceTec Partners
Image