A powerful, scalable resourcing solution that saves you time and money
You need to match the right people with the right skills, experience and availability with the right projects. Retain provides visibility of your organisation's capability and availability globally and locally.

OUTSTANDING CLIENT EXPERIENCES
Access real-time information from across your business in multiple locations, improve processing time to respond faster to new resource demands from clients and enhance the way you match people with specific tasks to deliver exceptional experiences.

PROFITABLE BUSINESS GROWTH
Balance supply and demand and maximise your margins however large your workforce gets with effective forecasting, business planning and insight-driven decision making from a single, comprehensive view.

ATTRACT. RETAIN. DEVELOP.
Plan for future workstreams and scale operations by carrying out training and recruitment to meet client demand. Keep employees motivated to develop and succeed and achieve optimal billable utilisation for more balanced workloads and a healthier work/life balance.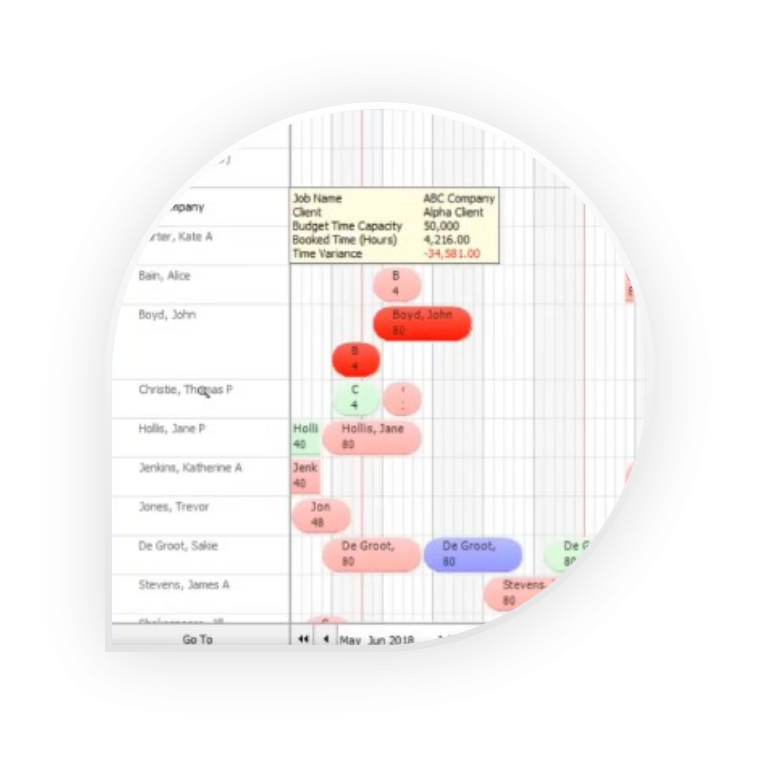 SINGLE VIEW, LIMITLESS SCALABILITY
Improve scheduling efficiency
Across every location and department in your business, Retain lets you find the information you need – fast. Seek out an individual or teams of people with the skills you need at speed and make and update bookings in real-time with Outlook calendar integration.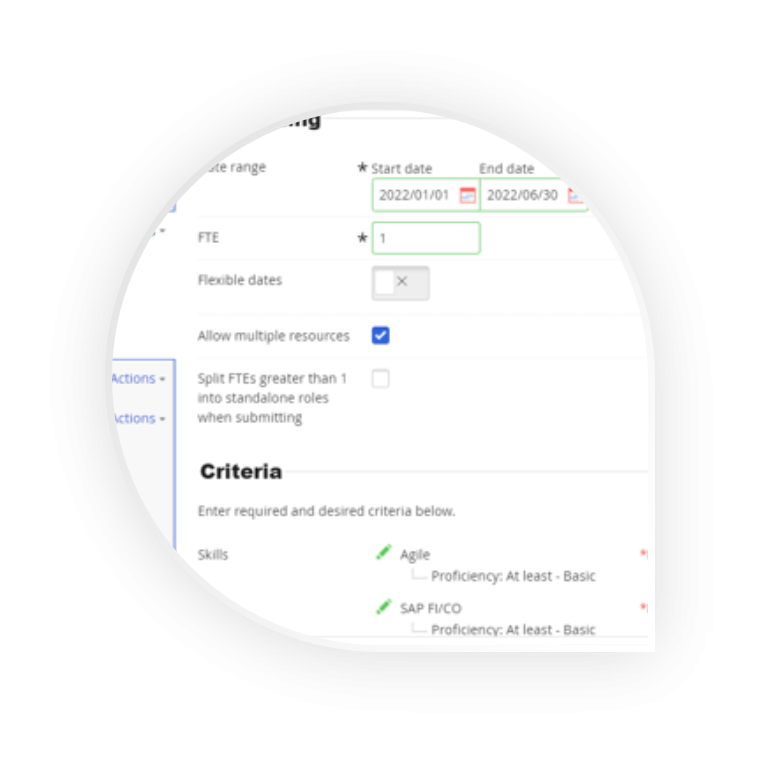 AN END-TO-END WORKFLOW
Search and collaborate company wide
Using logic and AI, Retain manages your resourcing process and workflow at scale, with a proven capacity of up to 350,000 resources with 40,000 requests per month. Powerful features like in-app chat enable you to share ranked short lists of recommended resources and receive feedback and queries, all within a single interface.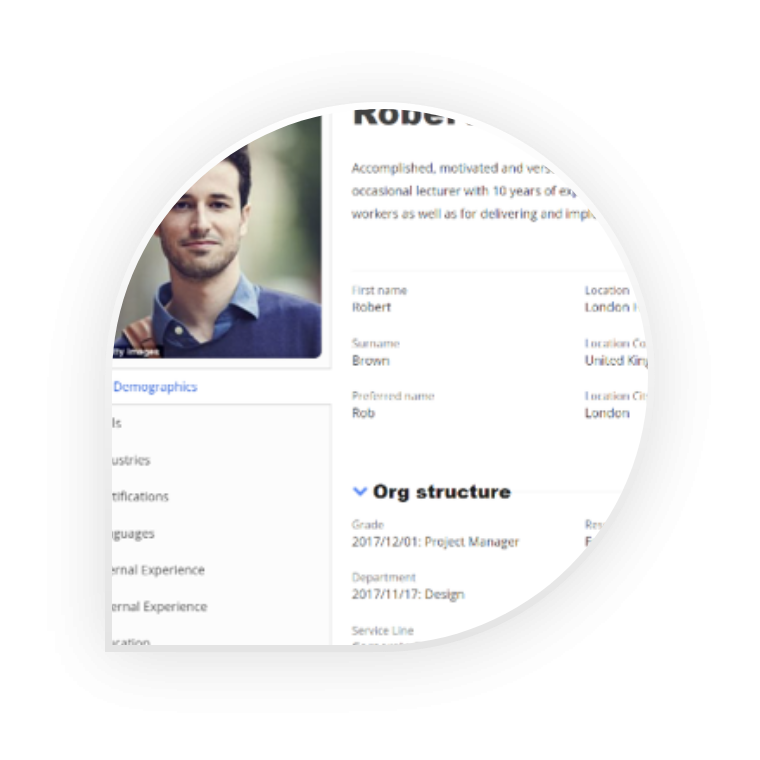 SEARCHABLE SKILLS
Meet the needs of every client
When your client requires a specific skill set or experience level, Retain enables you to find exactly what you're looking for. By searching across specific roles or specialisms, you can always find the right people for the job and see their availability.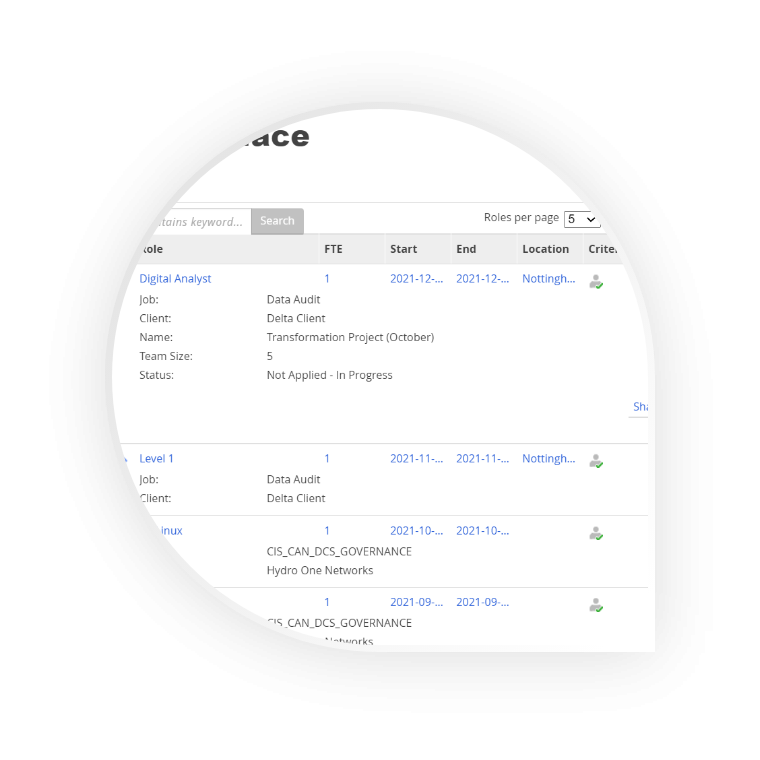 SIMPLE RESOURCE ALLOCATION
Enhance utilisation and employee development
With a space for short-term roles to be posted, applied for and filled quickly, Retain provides a quick and effective way to fill vacant positions and enhance utilisation while offering employees opportunities to choose roles based on their personal development plans.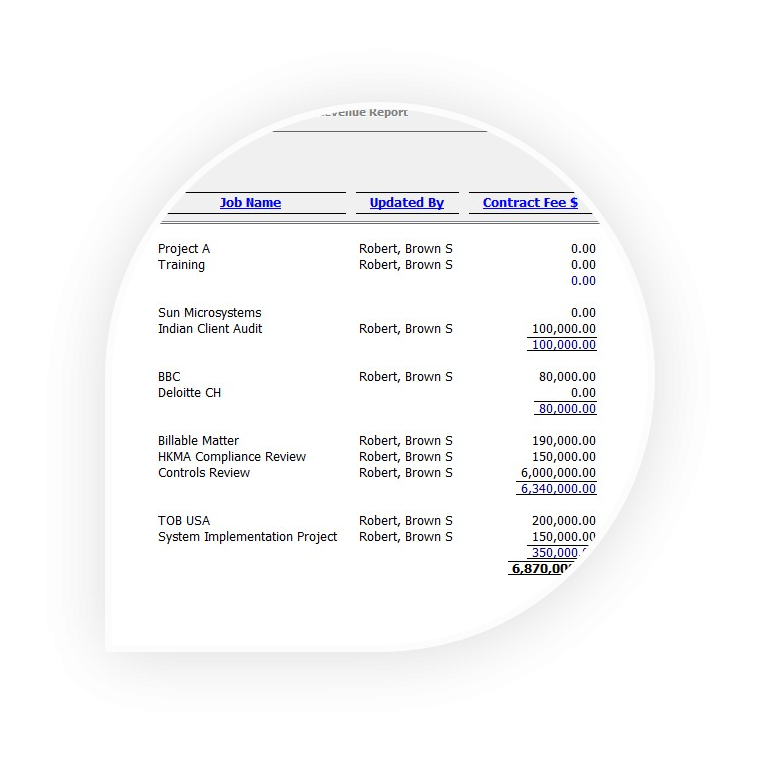 ACTIONABLE INSIGHT ON TAP
Access intelligent reports and dashboards
Retain features a suite of flexible reports and dashboards that can be customised to suit your business whether you require job or resource-based analysis, enabling you to visualise availability and utilisation, track costs, spot trends and identify potential bottlenecks.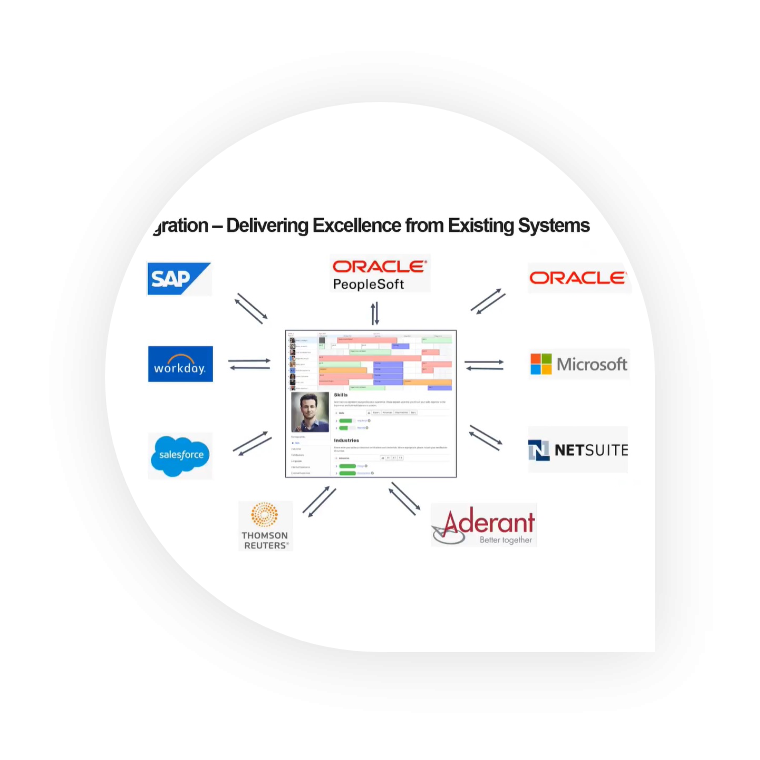 DOING MORE WITH DATA
Unlock integration and automation
Integrating data across your organisation, including CRM and HR systems, Retain provides a single view of your business across multiple teams, locations and geographies. Retain's API-first approach helps boost technology ROI and makes it easy for business users to automate workflows.
Features
Project Planning/Scheduling

Project Tracking

Status Tracking

Real-time Updates

Gantt/Timeline View

Reporting/Project Tracking

Drag & Drop

Access Controls/Permissions

Document Storage
Features
Resource Request

Resource Scheduling

Utilization Reporting

Resource Allocation & Planning

Project Tracking

Third Party Integrations

Workflow Management

Capacity Management

Timesheet Management
Features
Skills Assessment

Skills Tracking

Employee Database

Employee Portal

Employee Profiles

Employee Self Service

Reporting & Statistics
Features
Audit Trail

Role-Based Permissions

Real Time Data

Reporting & Statistics

Reporting/Analytics

Data Import/Export

Document Storage
Features
Email/Help Desk

Knowledge Base

Phone Support

24/7 (Live Rep)
Features
Live Online

Documentation

Videos
Helping space-tec take their clients into space
Retain International has provided a structured database that can keep track of several pertinent details and information about resources and jobs. It is a very powerful tool.
Project Manager
SpaceTec Partners
Image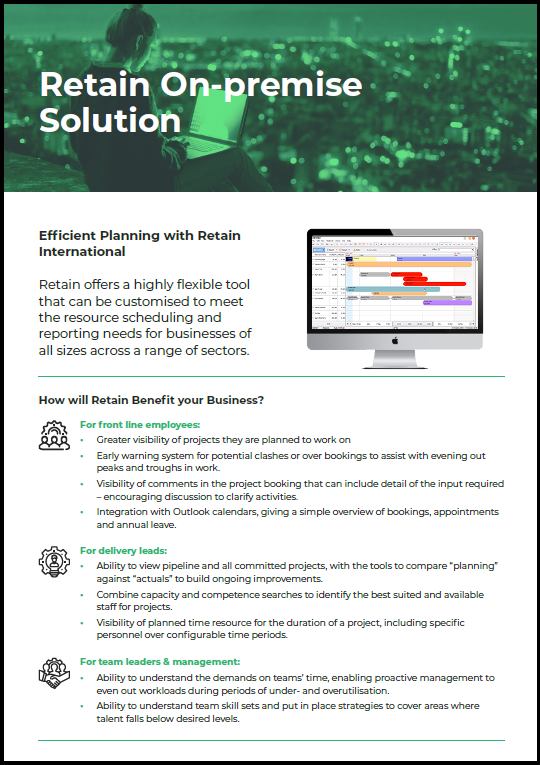 Product Factsheet
Learn more about our Retain on-premise solution
Complete the form to download the factsheet.